Call for entries: Win $100 gift certificate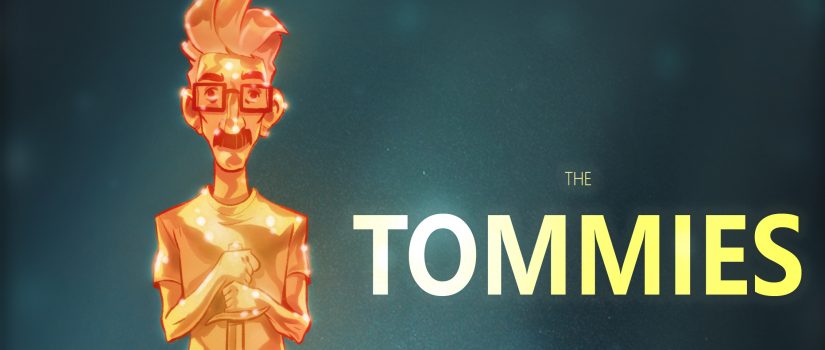 It's time for the First Annual Tommies'!
It's awards season everywhere and we are ready to hand out some sweet recognition (and $$$!) for the first annual Long Winter Studios' Tommie Awards. Here's the deal: we've seen the awesome shorts you've been making with our characters and we want to highlight your work and give you the best pat on the back there is: dinero!
We're giving out (1) $100 gift certificate to the winner of our video contest, and will also feature the top entries on a special page on our website. The winners will be chosen by popular vote, so make sure you share it with all your friends (but no funny business or ballot stuffing, please.) We can't wait to see all the incredible work you guys are doing out there!
Please carefully read the rules below and get animating!
Contest rules:
Contest begins February 1, 2016 and ends February 19, 2016. Voting period is from February 22-25 and winner will be announced Friday, February 26.
All videos must prominently feature at least (1) Long Winter Studios character. More than one LWS character is also acceptable but won't give you extra points. Characters from other companies in the video are acceptable but there must be at least one prominently featured LWS character.
2. Any length of video is acceptable.
3. Dialogue or music is encouraged but not required.
4. Videos can be but do not have to be rendered out or properly lit. Just give us your best stuff!
5. No inappropriate clips or nudity. Pretend your mother or little sister is watching. We reserve the right to not include your video in the contest for any reason we deem appropriate.
6. In order to enter, you MUST post the video to our Facebook page (facebook.com/LongWinterStudios). Specify that this video is your entry to the Tommies. By posting to our page you agree that we can share that video to our followers.
7. How the winner will be chosen: We will utilize a voting system on our blog or on our Facebook page. The video that receives the most votes will be the winner of the (1) $100 Long Winter Studios gift certificate, which is valid only at the store on Long Winter's website and must be redeemed by March 30, 2016. The other top videos (quantity to be determined) will be posted on our website for an un-designated period of time.
8. By participating, participants are agreeing and acknowledging that this promotion is in no way sponsored, endorsed or administered by, or associated with, Facebook. Participant is providing information to Long Winter Studios and not to Facebook.